Last Updated on June 11, 2023 by The Noms
We have compiled a list of the best 25 weekend trips from Omaha. Great road trip locations with unique vacation rentals, perfect for any time of year!
We have some great ideas for a weekend away at unique vacation rentals, all within about a 6 hour drive from our home in Omaha. They may be closer to you, or farther, but we thought they were great options, and have some fun choices of places to stay or fun activities to do near them. These unique rentals can be a better option than hotel rooms
This post contains affiliate links for products that we think you as readers might find useful, and we make commission off of these! For more details about our affiliates, click our Disclosure and Contacts Page.

We adore unique vacation rentals, and we know we are not alone in this. VRBO offers unique places as vacation rentals like a treehouse, geodesic dome, a tiny home, shipping container, A Frame cabin, and other super unique vacation homes!. There are amazing places offered both off the grid and in cities all around the midwest and south
We have come across some unique vacation rentals that you might like to see while planning your next getaway. The featured unique vacation rentals below prioritize a location within 6 hours of our home base: Omaha, Nebraska.
Spirited Travel
Since starting Gastronom, we have been traveling all over the US and abroad. We always call our traveling "Spirited Travel" because we make sure to always make a visit to local breweries, wineries and distilleries! It's always a great part of our trip, and we have quite a few great ones in Omaha and the surrounding areas!
We do judge a cool vacation rental rental on style, decor, location, price and fun, special amenities they may offer. We personally love to be able to cook at least breakfast for ourselves while traveling, but this is completely up to you! Equally, we love a nightcap, or a cocktail before going out to dinner, so those need to be close options, too!
Vacation Rental Features
You will enjoy your time away in any of these rental properties. Some more more than a 5 minute drive to town, and some are just a short walk to the next street. But, Jay and I are always more than willing to drive to get where we are going!
Some of the fun features we have listed in the vacation homes below are out of this world! Some are fun, some are practical, but all are things you may look for in your perfect place!
firepit
full kitchen, small kitchen or fully-equipped kitchen (there are many options!)
floor-to-ceiling windows for panoramic views, lake views or wildlife viewing
modern conveniences like more square feet, air conditioning, private hot tub, pool table, foosball table, smart TV, prime location close to grocery stories or other modern comforts
historic touches like wood paneling, stone walls, wood-burning fireplace, covered porch, high ceilings, wraparound porch and more!
Location: maybe a quick walk to the movie theater or local restaurants, bars or shops
Other things that you may look for are the best things or a unique experience for outdoor enthusiasts like:
horseback riding
golf course
tennis courts
a perfect getaway on a working farm or organic farm
large deck
picnic tables
hot spring
access to a state park
ideal spot on acres of land
incredible views

Some Other Posts we think You Will be Interested In
Hope you check these out and plan some time away! So if you are looking for private acres with modern amenities or a great spot within walking distance of local spots with large windows, and perfect for large groups and a king bed, we have some great options below!
Cheers!
Also, don't forget to follow us on Instagram and tag #gastronomcocktails so we can see all the wonderful recipes YOU recreate from this site!
You can also subscribe to our newsletter so you never miss a delicious recipe again!
Unique Vacation Rentals
These unique vacation rentals are all within 5 hours of Omaha, great for a weekend getaway, and they are all unique. We made sure they all had something interesting or quirky about them, and we think you will love these! Make sure to book a stay away soon!
Like this recipe? Try these below, too!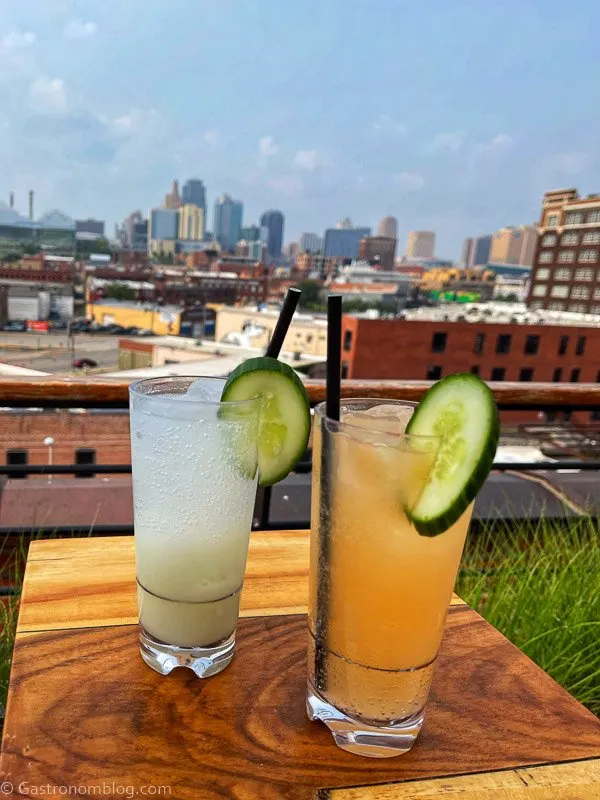 Kansas City Spirited Weekend
Grinnell Hotel, Grinnell, Iowa
Interested in stocking your own home bar? Make sure to see our favorites at our Amazon Store!
If you liked this post, don't forget to subscribe for new (and of course free) recipes by entering your email address on the side bar (and get all the recipes delivered to your inbox when we post), so you don't miss out on a thing. You can find us on Facebook, Instagram, and Pinterest!
Gastronomblog is a participant in the Amazon Services LLC Associates Program, an affiliate advertising program designed to provide a means for sites to earn advertising fees by advertising and linking to amazon.com