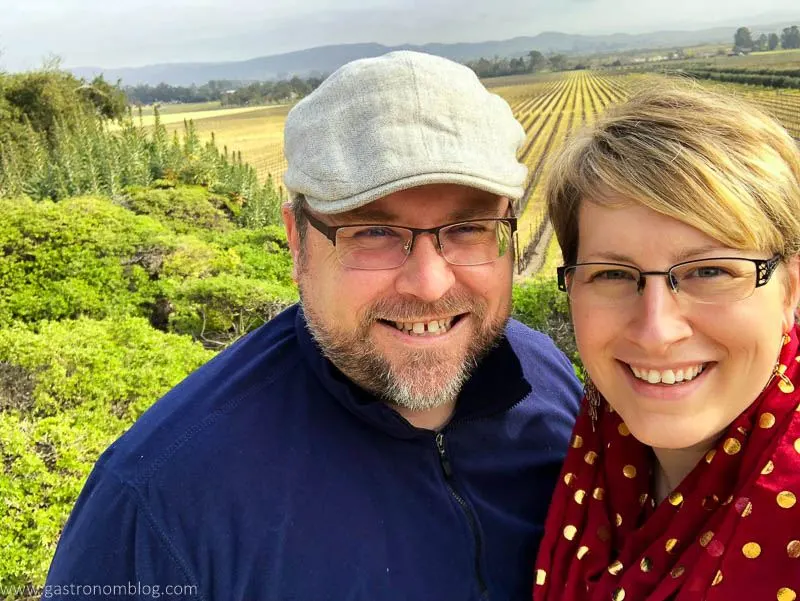 ABOUT THE GASTRONOM
We started The Gastronom in 2012 thinking that we would do restaurant reviews, but with having two small boys, we quickly realized that our idea wouldn't be feasible! We instead switched over to making recipes, quickly realizing that our cocktail and alcoholic recipes seemed to be doing the best, so we started focusing on those, which turned into the cocktail blog we have today.
ABOUT JAY AND LEAH HALL
Jay and Leah have been married almost 19 years and live in Omaha, Nebraska with our two boys, 14 and 11. We are lovers of cooking at home, swimming in our pool, travel and of course, cocktails! You will notice we reference each other sometimes as Mr and Mrs Nom, which after starting the blog are our affectionate nicknames for each other! Both of us love to entertain, and believe that food and drink not only nourishes us but feeds the soul! We are all about local culinary scenes, unique cocktail ingredients and spirited travel. Please see our Work with Us page if applicable.

EDUCATION
We met at Oklahoma State University, where Jay majored in Engineering, where he still does this at his day job. Leah majored in Hotel and Restaurant management, and was a restaurant manager with over 10 years in the service industry.
OUR FAVORITES
Unsure about where to start? Try some of our favorites below!
Rambler's Ruby
Strawberry Limeade Gin & Tonic
Peppermint Mocha Boozy Marshmallows
STAY IN TOUCH
Find us on https://www.gastronomblog.com/
or please email us at [email protected] with any concerns or recipe suggestions. If you are a brand or advertiser looking to work with us, please refer Here.
Like us on Facebook
Follow us on Instagram
Follow us on Twitter
Follow us on Pinterest
Also, sign up for emails so you won't miss out in the box at the bottom right!
WORK WITH US
We love working with brands. If you would like to discuss future collaborations, please email us at [email protected] or [email protected]

We have been featured on Martha Stewart, Liquor.com, Drizly and the Feedfeed
Thanks for stopping by! Cheers!