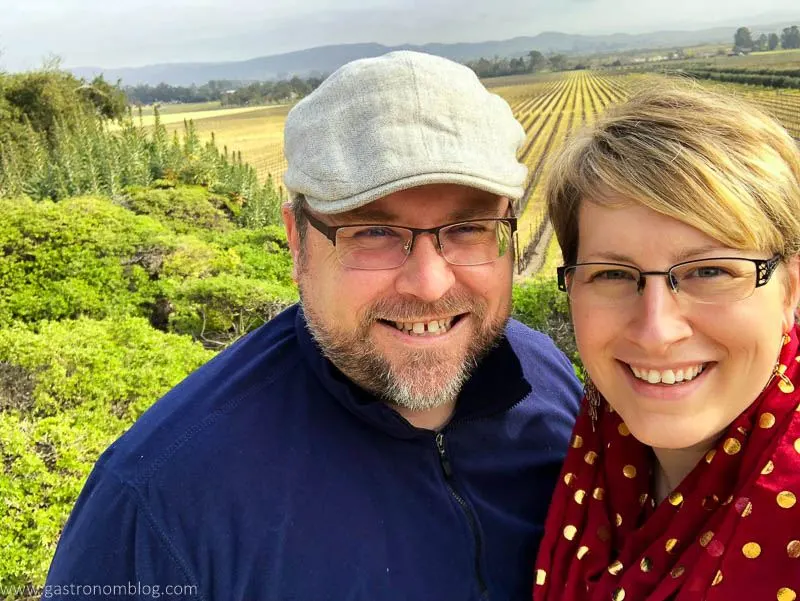 WORK WITH US
Please visit our About Us page, to learn more about The Gastronom brand.
Our readers are into classic and original cocktails, spirits infused food, and all about spirited travel!
If we form a working partnership, you can be certain we will promote your brand with passion.
The Gastronom offers opportunities for
SPONSORED POSTS & VIDEOS Jay and Leah are happy to work with companies on sponsored posts and videos. We incorporate your products into recipes, showcased on a blog post and promote on social media. Contact us for current rates.
BRAND AMBASSADORSHIP We are actively accepting partnerships for recipe development on the site. This is a continued relationship for ongoing promotion of your brand, including recipe development and social shares. We love to work with brands we are passionate about and this is and ideal way to get a brand to a steadily growing audience. Contact us for current rates.
TRAVEL OPPORTUNITIES AND EVENT COVERAGE We are actively accepting travel opportunities as well as event coverage and promotion. We would share with a blog post and/or social media coverage. Contact us for current rates.
FREELANCE We enjoy working with companies and brands to develop new recipes, photograph drinks and food, and other content. We can create exciting project or editorial content for you, using your product for online, a newsletter, or for a print publication. Contact us for details.
FOOD AND PRODUCT PHOTOGRAPHY Jay takes great pride in his photography. If you have a project and are looking for photos for online or in print, we would love to help! If you see something you like, please contact us before publishing.
REVIEW AND GIVEAWAY POLICY We are happy to accept product or books for review, but we don't guarantee to write about the products or books on The Gastronom. Products and books will not be returned to your company or client. However, if we do come along a product that we love, we are more than happy to review it, or do a giveaway with our readers. Full disclosure will be provided to readers stating we received the product for free. The review will be honest, highlighting both positive and negative if applicable. Any giveaway will be need to be shipped to giveaway winner by company in a timely manner.
Our Media Kit is available upon request.
Have something great in mind? We would love to hear from you!
PRESS FEATURES AND BRAND PARTNERSHIP SAMPLING
We have been featured on Liquor.com, Feedfeed and Drizly.
We have worked with brands including, Tropicana, Whole Foods, Bacardi, Smirnoff, Omaha Steaks, Fonseca Port, and Uncommon Goods.
Some examples of our work
Gloria Ferrer Winery for Experience Sonoma Valley
Blackberry Sazerac for St. George Distilling
Tropical Rum Punch for Tropicana
Citrus Asian Chicken Wings for Smirnoff
Clove and Cider for Drizly
STAY IN CONTACT

Jay and Leah – [email protected]