Last Updated on June 13, 2023 by The Noms
120,000+ Mint Juleps are served over 2 days of Kentucky Oaks and the Kentucky Derby weekend at Churchill Downs. But, here are more Kentucky Bourbon cocktail options that we think you will love! So read more to find out what drinks are served at the Kentucky Derby!
Derby Day is fast approaching! The Mint Julep Cocktail has been the signature drink of the Kentucky Derby for almost a century! But, if you want something different to sip, you can say "neigh" to a Mint Julep on Derby day. (See what I did there?!) The drink recipes below are other tasty options to imbibe at home while you cheer on your favorite horse, large fancy hat not required. So, you may be asking yourself what drinks are served at the Kentucky Derby? We are here to help you answer that question!
This post contains affiliate links for products that we think you as readers might find useful, and we make commission off of these! For more details about our affiliates, click our Disclosure and Contacts Page.
As fans head to Kentucky, to watch in person "the Greatest Two Minutes in Sports," may their bourbon cocktails in julep cups be strong! We can do the same at home at a Derby Party! And these Kentucky Derby drinks can work for not just the Kentucky Derby, the Preakness or even the Belmont Stakes, these can be served all year!
While the Mint Julep may be the official cocktail of the event, there are plenty of other cocktails sure to please! So keep reading for more!
Kentucky Derby Mint Julep Cocktail
We have a separate mint julep blog post, all about it, but the Julep has been promoted by Churchill Downs since 1938. The horse racing complex hosts the Kentucky Derby, and the drinks' origin story began sometime during the 18th century. In the 1800s, the cocktail was also found with gin as the base liquor, but the use of bourbon has definitely overtaken the use of gin.
Now a Mint Julep is a race day staple, and so easy to make. This classic cocktail is just a combo of Kentucky bourbon, sugar or simple syrup, fresh mint leaves and crushed ice in a silver julep cup.
The drink has grown in popularity because of the two-day events at Kentucky Oaks and the Kentucky Derby, resulting in around 120,000 mint juleps made and served each year.
This mint and bourbon drink has been a Derby Day tradition for more than 80 years, so it's obviously a must make party cocktail. But, that doesn't mean it should be the only drink on your party menu.
How Much is the Most Expensive Drink at the Kentucky Derby?
Since 1999, Woodford Reserve Bourbon has been the only official bourbon of the Kentucky Derby and is in each mint julep served. If attending in person, you also have the opportunity to purchase an extra-premium mint julep for $1,000 each, and the proceeds support charitable causes for retired racehorses.
These pricey mint juleps are served in silver ($1,000) or gold cups ($2,500), and in 2023 will be honoring Secretariat, the horse that won the 1973 race. The Julep ingredients are Woodford Reserve Bourbon, handmade chestnut liqueur (for Secretariat's chestnut coat), mint and Virginia bluebells (where Secretariat was born).
What Drinks Other than Mint Juleps are Served at the Kentucky Derby?
Mint Juleps aren't the only cocktails sold at the Kentucky Derby, so we wanted to make sure you offer more for your Derby Day party. Finlandia Vodka is the official vodka sponsor of the Kentucky Derby, and Blue Moon is the official craft beer!
The horse race itself may only last a couple of minutes, but the party starts hours or days in advance and don't end until long after the last horse finishes. If you are hosting a party but don't want traditional Mint Juleps as your only cocktail option, we have you covered. There are Julep variations, bourbon drinks and Southern-inspired cocktails with bourbon and without! Saddle up, have a tasty beverage or two, and enjoy your day at the races, even if it's from home!
In addition to the classic julep, we've put together some of the best bourbon cocktails (and some without) to serve at your Derby Day party. It's May 6 in 2023, so mark your calendars!
Of course, Kentucky Derby parties are not complete without a cocktail, preferably with Bourbon! From the Mint Julep to the Finlandia Oaks Lily or Woodford Reserve Spire cocktail, Herradura Horseshoe Margarita as classic Kentucky Derby cocktails, we are offering you more options to make at home. Plus, there are great variations on a Mint Julep including ones with cranberry juice, lemon juice, honey syrup, triple sec, a lemon twist, sour mix or even ginger ale.
What is the Kentucky Derby?
The Kentucky Derby is a horse race that happens in Louisville, Kentucky each May at Churchill Downs. It is also referred to as the Run for the Roses, the Derby has a tradition of being the oldest sporting event in American history and brings out the fashionable crowd with fancy hats and fancy cocktails!
Derby Party Ideas and Decor
From roses to equestrian decor, the Kentucky Derby has a southern charm that is easy to replicate at home. We encourage silver, copper or gold serving dishes and cups. Horseshoe stir sticks (or make your own!) and even mini metal horseshoes for table decor. Here are some more ideas:
What Food to Serve at a Kentucky Derby Party
Millions of people all over the world tune in to watch the Kentucky Derby race, and if you want some tasty food ideas to serve with your cocktails, we have you covered there too!
What is the Official Bourbon of the Kentucky Derby?
Woodford Reserve. Perfect for the sometimes hot today the first Saturday of May.
Read more below for some great cocktail ideas! We hope you have discovered more about what drinks are served at the Kentucky Derby!
Cheers!
Also, don't forget to follow us on Instagram and tag #gastronomcocktails so we can see all the wonderful recipes YOU recreate from this site!
You can also subscribe to our weekly newsletter so you never miss a delicious recipe again!
Like this recipe? Try these below, too!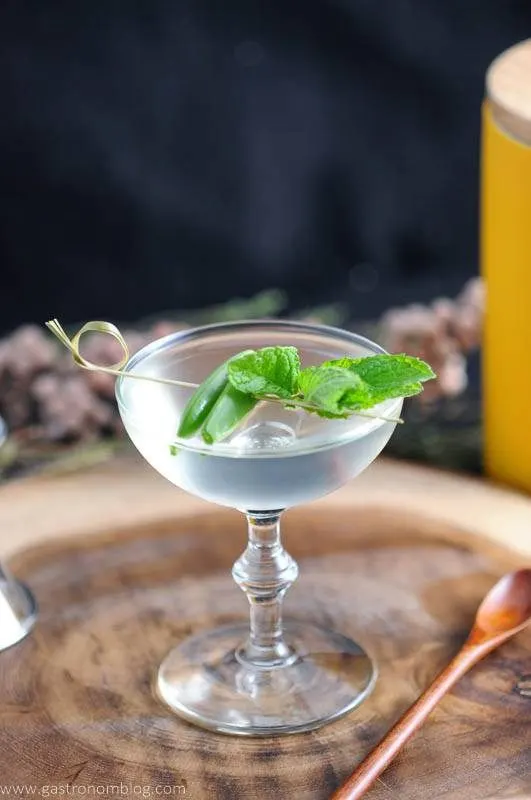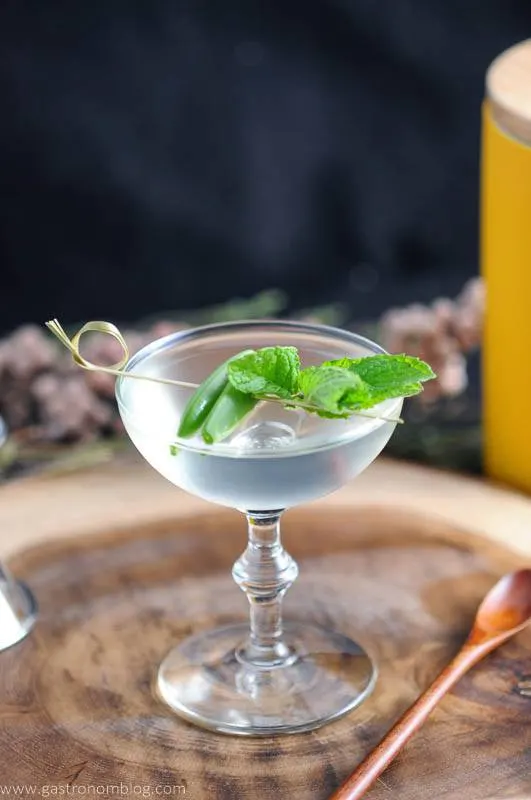 The Spring is Here Cocktail
25 Spring Cocktails
What Drinks are Served at the Kentucky Derby?
From the classic Kentucky Derby cocktails to new classics served at the horse race, this list will be a great resource to host your own Derby Party with lots of bourbon cocktails!
Interested in stocking your own home bar? Make sure to see our favorites at our Amazon Store!
If you liked this post, don't forget to subscribe for new (and of course free) recipes by entering your email address on the side bar (and get all the recipes delivered to your inbox when we post), so you don't miss out on a thing. You can find us on Facebook, Instagram, and Pinterest!
Gastronomblog is a participant in the Amazon Services LLC Associates Program, an affiliate advertising program designed to provide a means for sites to earn advertising fees by advertising and linking to amazon.com