Last Updated on October 14, 2022 by The Noms
We have compiled a list of the best 10 Airbnbs located on the North Shore. Oahu, North Shore Airbnb options that are about 45 minutes away from Honolulu are a great option for traveling with other couples, your family, or just a romantic vacay for 2!

We visited Hawaii almost two years ago and absolutely fell in love with it. Not only did we stay on the North Shore, right on the ocean, we also spent time on the Big Island! Oahu was perfect for those first few days, and being steps from the water was an absolute dream.
This post contains affiliate links for products that we think you as readers might find useful, and we make commission off of these! For more details about our affiliates, click our Disclosure and Contacts Page.
We went with Jay's parents, sister and our boys. So the place we stayed was great for families, but we will give you all sorts of options in this list for places to stay with your family, another couple or 2, or just you and your love!
North Shore, Oahu, Hawaii
We spent five days on the North Shore, and fell in love with certain places to eat like Giovanni's Shrimp Truck and the Sunrise Shack was a great option for breakfast. Good pastries were found at Ted's! Poke and fresh fish were great options at the local grocery stores and that is where we got most of our fresh fish and poke for lunches and easy dinners!
We also found some great local honey, fruit, veggies and fish at the Waialua Farmer's Coop Market at the Old Waialua Sugar Mill in Haleiwa.
The place we stayed a few years ago was right on Papailoa Beach, but explored Banzai Pipeline and watched surfers, Waimea Valley (bring your swim suit!), toured Ko Hana Distillery, and even checked out a few bars in Honolulu. We just enjoyed being right on the beach, and relaxing in the warm breezes and the boys absolutely loved being in the water and playing on the sand.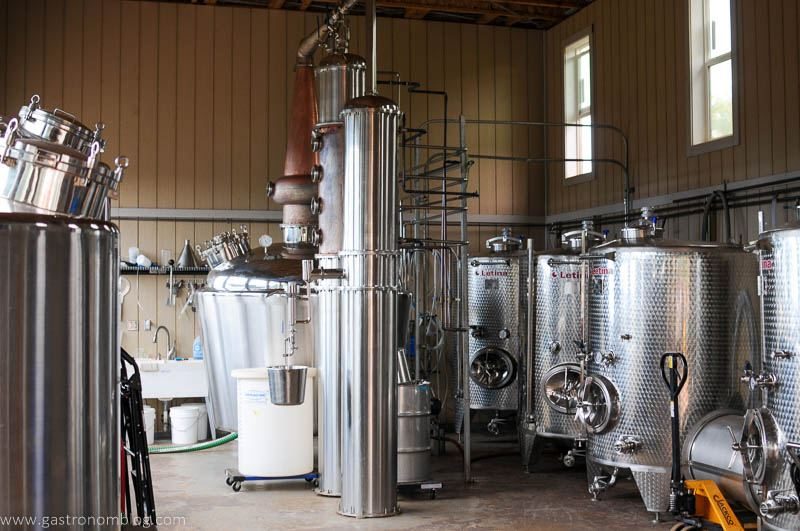 I think Jay and I both agreed it was the best sleep we ever got in our lives that week with our sliding door open in our bedroom at night and hearing the waves crash on the beach. It was the best natural sound machine we could have asked for!
Spirited Travel
Since starting our blog, Gastronom, we have been traveling all over the US. We always call our traveling "Spirited Travel" because we make sure to always make a visit to local breweries, wineries and distilleries! It's always a great part of our trip, and we went to a great one on Hawaii!
We do judge a cool airbnb rental on style, decor, location, price and fun, special amenities they may offer. We personally love to be able to cook at least breakfast for ourselves while traveling, and while doing a quick weekend away, this is completely up to you!
Equally, we love a nightcap, or a cocktail before going out to dinner! But, on the North Shore, just know its a bit of a drive to Honolulu (about an hour each way) and there are some farther north, or in Haleiwa, but probably not right near where you are staying.
Can You Swim on the North Shore, Hawaii?
Yes, and no. The water is rough during the winter, which is when the surf competitions are. But summer and fall are usually more calm, and you can swim and go snorkeling!
North Shore in 1 Day Ideas
Matsumoto's for Shave Ice!
Watch surfers at the Banzai Pipeline (best during the winter months)
Turtle Beach: see the sea turtles, but don't touch!
Make sure to stay for the sunset – we never had a bad one while we were there. Definitely worth waiting for. Take a picnic to the beach and enjoy!
How Long Does it Take To Drive from Honolulu to the North Shore?
It takes about 45 minutes to 1 hour from Waikiki to Haleiwa. If you go during rush hour it will take slightly longer, but otherwise the traffic moves pretty quickly. We went back and forth across the island quite a few times and only got caught in rush hour traffic one time, and it only delayed us about 10 minutes.
Some Other Posts we think You Will be Interested In
Also, don't forget to follow us on Instagram and tag #gastronomcocktails so we can see all the wonderful recipes YOU recreate from this site!
You can also subscribe to our newsletter so you never miss a delicious recipe again!
Like this Post? Check these below, too!
Sonoma County Wineries
24 Hours in Kansas City
Airbnbs on the North Shore, Oahu, Hawaii
These dreamy airbnb options are great for a vacation rental if you are staying on Oahu, Hawaii on the North Shore for vacation.
PIN THIS NORTH SHORE HAWAII AIRBNBS POST FOR LATER!
Interested in stocking your own home bar? Make sure to see our favorites at our Amazon Store!
If you liked this post, don't forget to subscribe for new (and of course free) recipes by entering your email address on the side bar (and get all the recipes delivered to your inbox when we post), so you don't miss out on a thing. You can find us on Facebook, Instagram, Pinterest and Twitter!
Gastronomblog is a participant in the Amazon Services LLC Associates Program, an affiliate advertising program designed to provide a means for sites to earn advertising fees by advertising and linking to amazon.co
Follow my blog with Bloglovin