Last Updated on September 29, 2023 by The Noms
Holladay Distillery is the oldest distillery west of the Mississippi River. Located in Weston, Missouri, they use a spring that Lewis and Clark discovered in 1804. History abounds in a simple bourbon tour here.
95% of the world's bourbon comes from Kentucky, but bourbon can be made anywhere in the US as long as the mash bill is at least 51% corn. Distillers are making bourbon all over now. But, to make great bourbon, you need the correct climate and water having the right minerals. Make sure to check out Corvino Supper Club in Kansas City!
This post contains affiliate links for products that we think you as readers might find useful, and we make commission off of these! For more details about our affiliates, click our
Disclosure and Contacts Page
.
Holladay Distilling fits these criteria and has excellent bourbon!
In this post, we will be talking about a tour we took at Holladay Distilling in 2020 (before the world shut down), and in June 2022, when we went for a special event featuring their new bottled-in-bond Ben Holladay bourbon.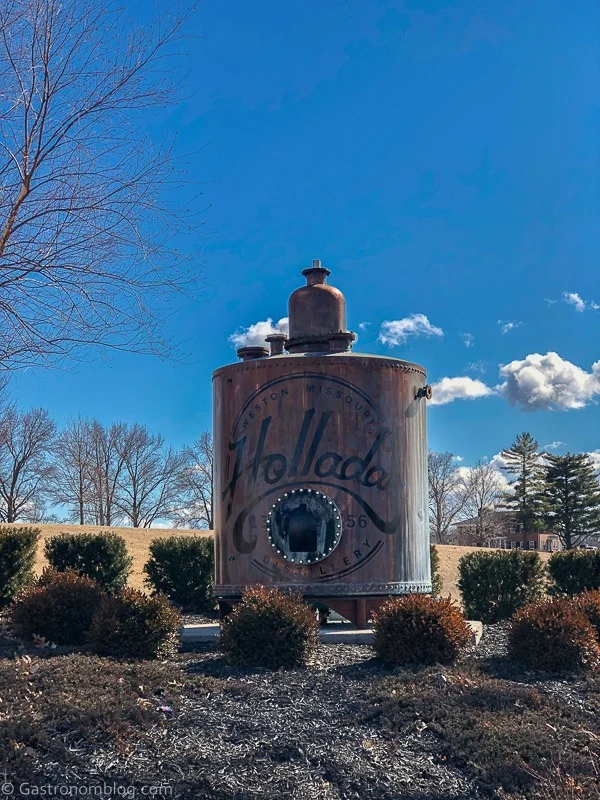 Holladay Distillery
The Holladay Distillery is located in historic Weston, Missouri. Originally founded in 1856 by Benjamin Holladay, the distillery is the home of McCormick Distilling Co. Their grounds are listed on the National Register of Historic Places.
The tour shows authentic Missouri bourbon being made from same recipe first used by Benjamin Holladay himself. This bourbon is created with water from the same limestone well that Ben discovered, and cooked in a stillhouse that dates to the mid 1800s.
It's an up close and personal tour that ends in a bourbon tasting!
Guests begin the tour at the brick welcome center. This building houses a tasting bar, historic artifacts, as well as a gift shop, (and the bathrooms). Then a bus will transport you down to the part of the property where they are distilling and aging bourbon in the original buildings.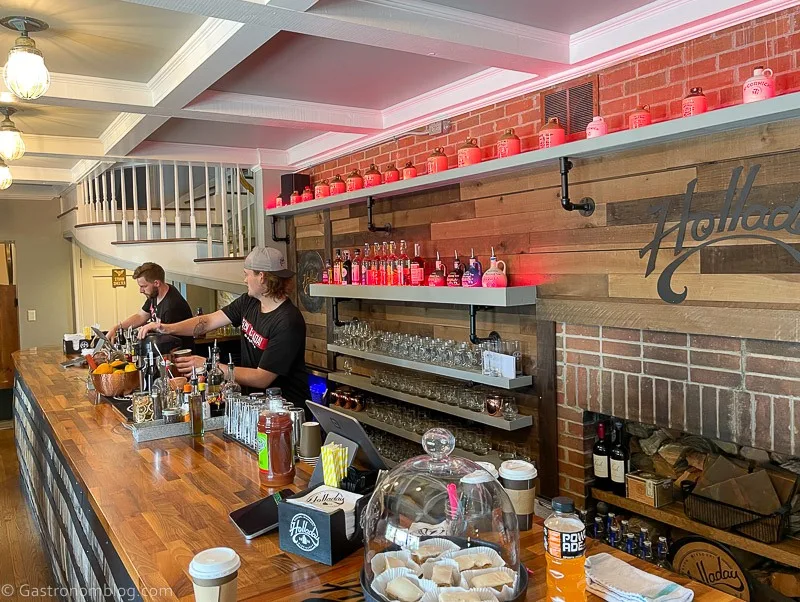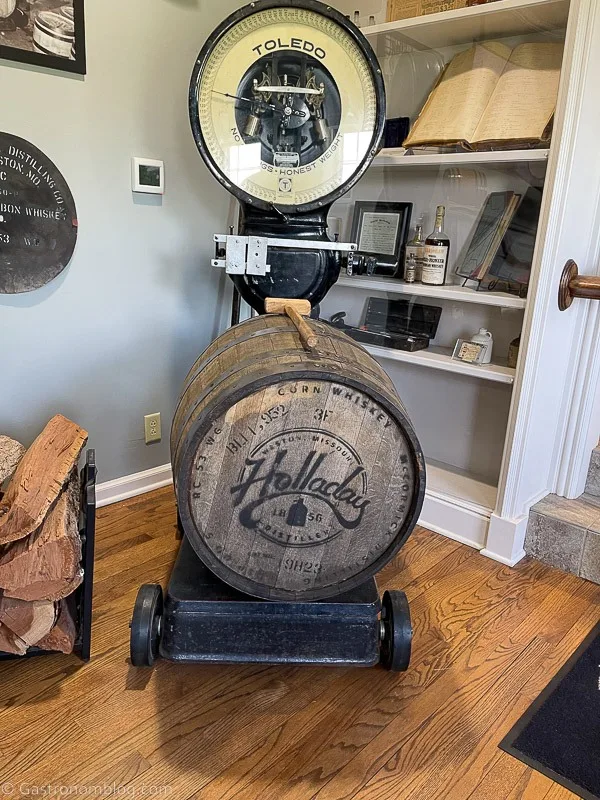 A short video is shown inside the Ancient Cave, where bourbon barrels were aged when the distillery was first founded. The video walks you through 160 years of history, from the very beginning with Ben Holladay to today's large scale distilling process.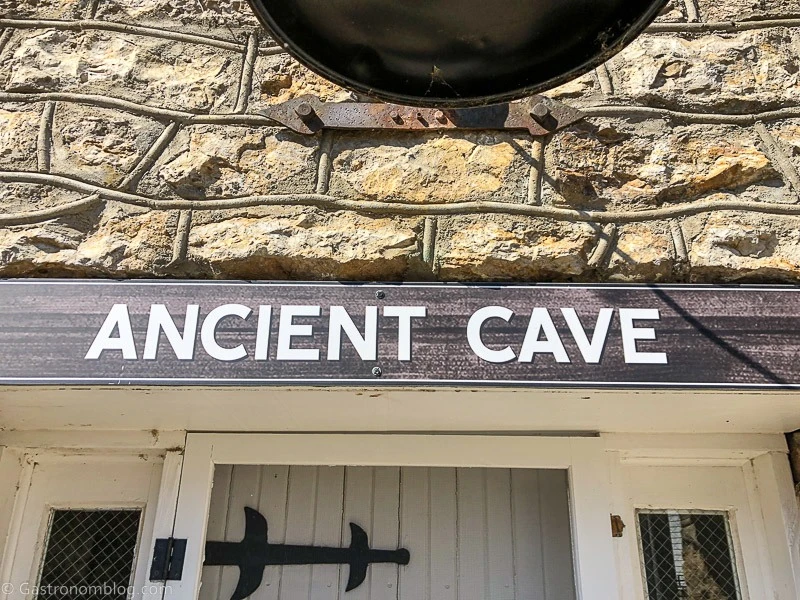 One of the fun parts of the tour is to be able to look down into the original limestone hand dug well, which is filled from natural limestone springs that run through the property.
The bourbon production facility is a great part of the tour, with guests being encouraged to taste the mash straight from the tanks after 24 hours of fermentation, when it is bubbling! Then, the same mash after 48 hours, when it is sour, as it continues to work its way toward bourbon.
From there, guests walk to the bonded rickhouse and see the barrels of bourbon that are aging. The warehouse can hold up to 12,000 barrels of bourbon in 55 gallon new oak barrels that are charred to create the depth and flavor the distillers desire.
History of Holladay Distilling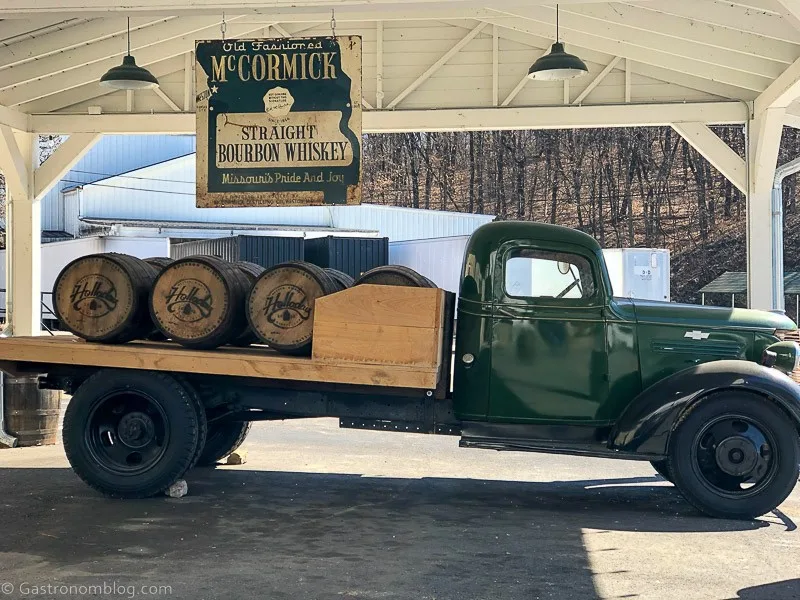 Ben Holladay purchased the land in 1849. The site had several acres of land and a stone building that had served as a meatpacking house. Discovering the site's limestone springs, the idea bourbon was born. As a Kentucky native, Ben knew limestone water was optimal for bourbon production and he and his brother, David, went to work on a distillery.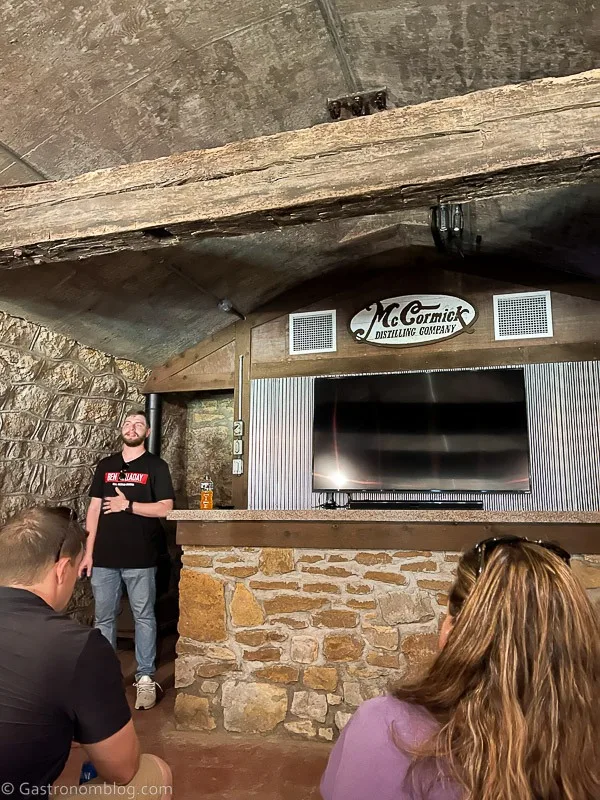 After a year of aging, the first batch of whiskey sold for 35 cents a gallon. Shortly after, Ben transferred ownership of the distillery to his brother, David. The business stayed in the Holladay family through the end of the 1800s, passing from David to his son and son in law to become Barton & Holladay in 1894.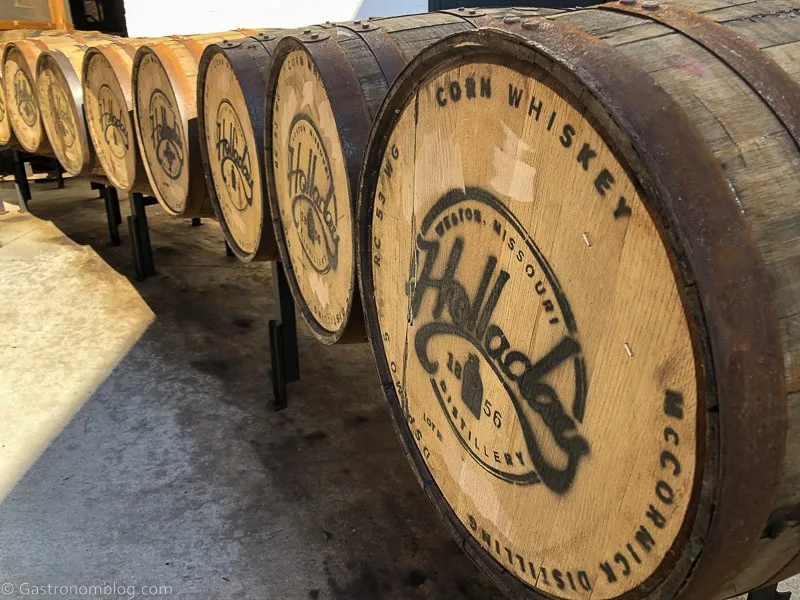 Distillery Owner History
By the mid 1980s, brown spirits weren't selling well, as Baby Boomers shied away from whiskies for vodka and tequila. The McCormick Company was doing well distributing "premium products at popular prices," those spirits that found homes across the country. And then, in 1984, the company shut down the still, and stopped filling new barrels.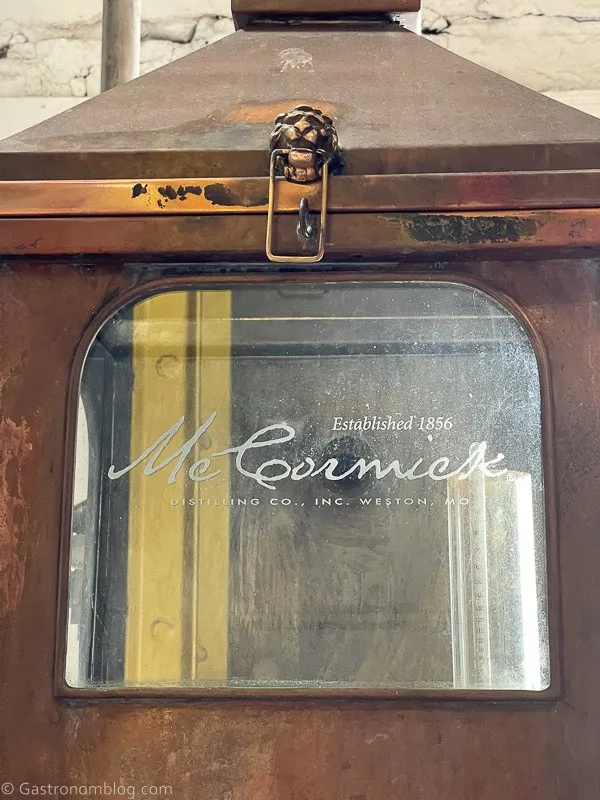 The doors were locked and everything was left in place for thirty years. The still sat there unused and the warehouses sat empty.
Then, in 2015, the distillery had a 10 million dollar renovation and bourbon distilling began on site again for the first time in 30 years.
Bought in 1993 by Ed Pechar, Mike Griesser, and a small group of private investors, the distillery has since grown in size and expanded its portfolio of products.
McCormick Distilling is the umbrella company Holladay Distilling is under, and is home to premium brands like 360 Vodka, Broker's Gin, Tequila Rose, and Five Farms Irish Cream Liqueur.
Ben Holladay
Ben Holladay was known as the "Stagecoach King" for creating the Overland Express stagecoach lines that were sold to Wells Fargo, just one piece of his transportation line that also included steamships, streetcars, and a railroad. His stagecoaches carried provisions and people from Kansas City to Denver and Salt Lake City before the transcontinental railroad was built.
He even owned the Pony Express. Owning everything from silver mines to saloons, he was the largest individual employer in the U.S. in the 1860s. He built his empire so that it spanned the entire US, and Holladay Distillery is the only part left. While owning the distillery, most whiskey shipped out west was the whiskey Holladay produced.
Ben Holladay Bourbon
In June, we headed to Weston for brunch and a tasting of the new Ben Holladay Bourbon. The whiskey makers have waited patiently for their small batch, bottled-in-bond bourbon to come of age. It was 6 years for the aging process. When we were there in 2020, we recall them saying they were so excited to have this come out, and we were glad we were there to try it this year!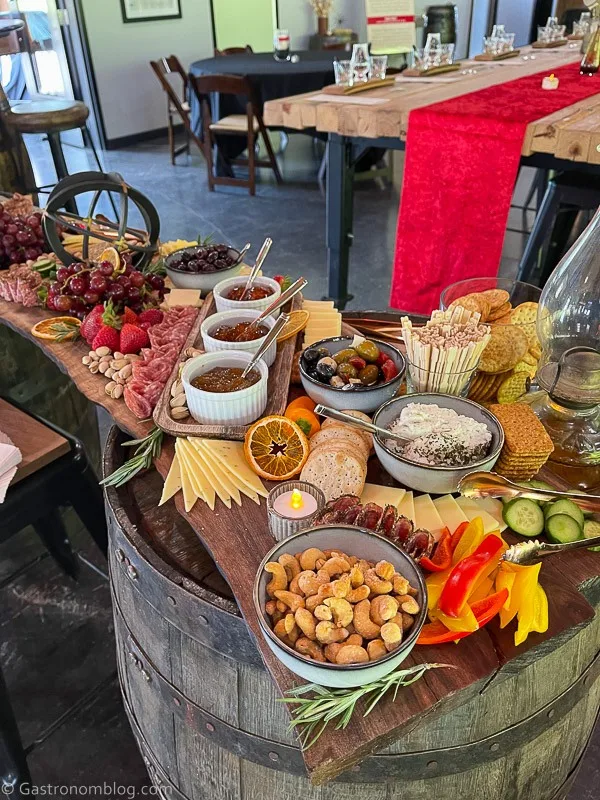 And on May 20th, 2022, the distillers bottled their first batch and made it available to purchase the following day. And there was an epic line to get it.
The 100 proof Ben Holladay Bourbon is aged in a level three, charred Missouri white oak barrel and is non chill filtered. It's made using a two grain cooker system, same distillation proofs, and barrel entry proof.
Each batch is pulled monthly from different barrels spread out on different floors of Holladay's two 7 story rickhouses, and blended by their master distiller.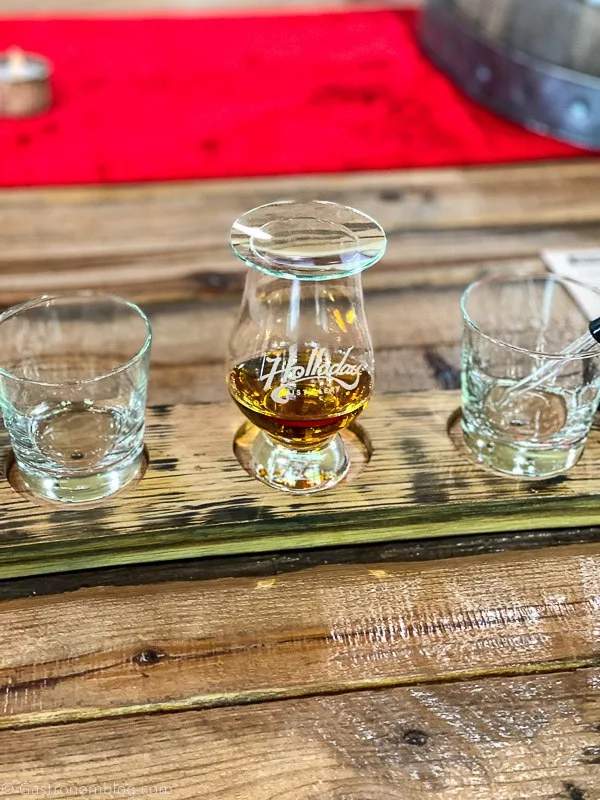 About 79% of the first batch is sourced from barrels aged on the fifth floor of Warehouse C, the largest rickhouse. The other 21% is from barrels aged on the first floor. The location of the bourbon is listed on the label of each bottle, an excellent and fun touch!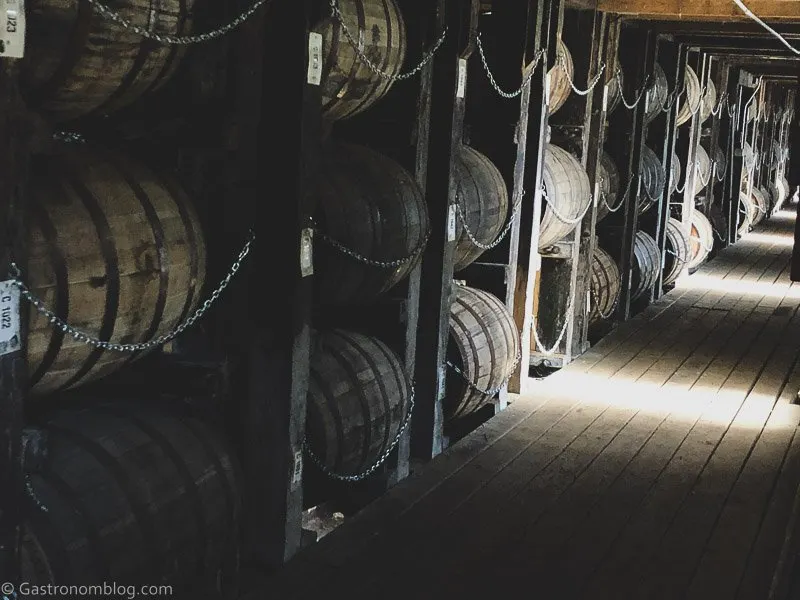 Look for the floor a bottle was distilled on, and it will indicate how much oak flavoring to expect. This is because bottles aged on higher floors will have more oak flavor than bottles on lower floors. Holladay Distillery plans to release bottles aged on other floors, too.
Ben Holladay Bourbon is classified as a Real Missouri Bourbon because of a 2019 law. This law states any whiskey labeled as Missouri bourbon must meet the federal standards for bourbon, but also be mashed, fermented, distilled, aged, and bottled in the state. As well as aged in oak barrels manufactured in the state; and made with corn exclusively grown in Missouri.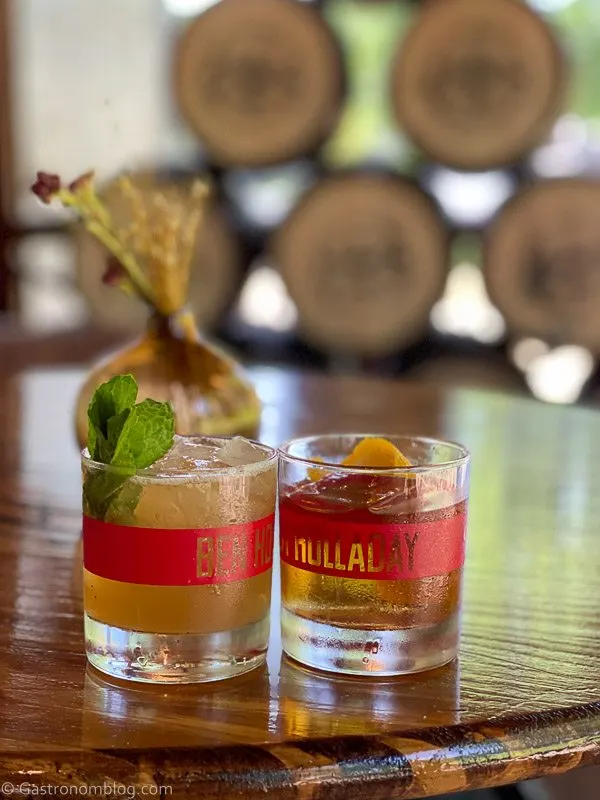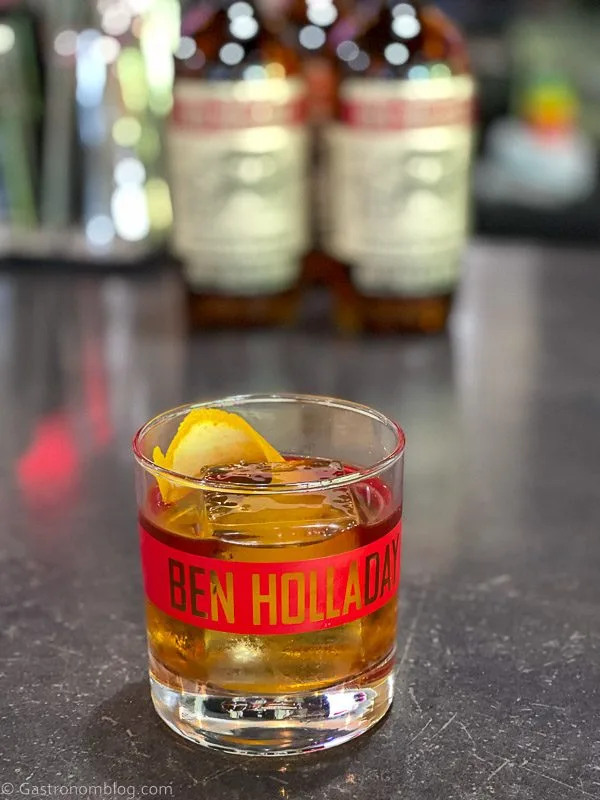 With the release of Holladay Distillery's first small batch of Ben Holladay Missouri Straight Bourbon Whiskey Bottled-in-Bond, the historic distillery is returning to the legacy it started in 1856.
They are using the same recipe created 160+ years ago. The company distills their bourbon in a column still with doubler. They also use two separate cookers to heat the corn at a high temperature, and the more delicate grains at a lower temperature. About eight years ago, the board decided it was time to bring back the bourbon that was the flagship spirit for so long.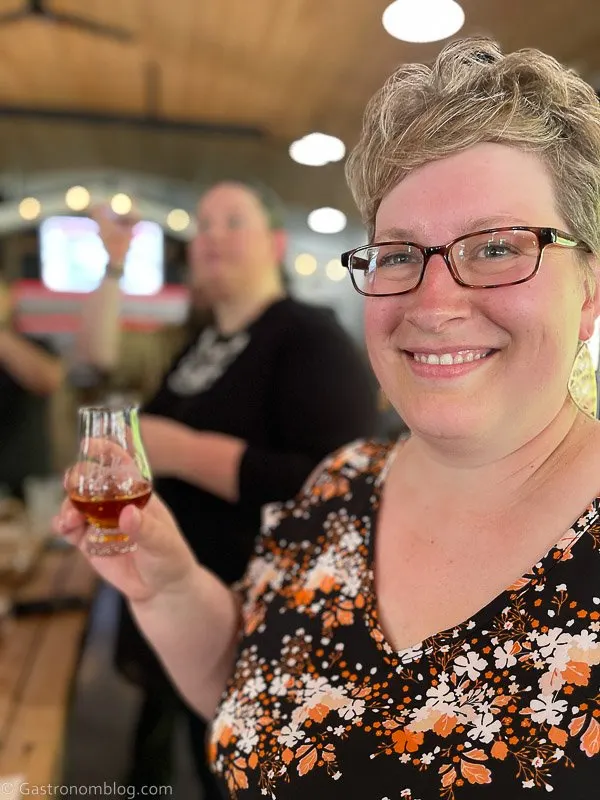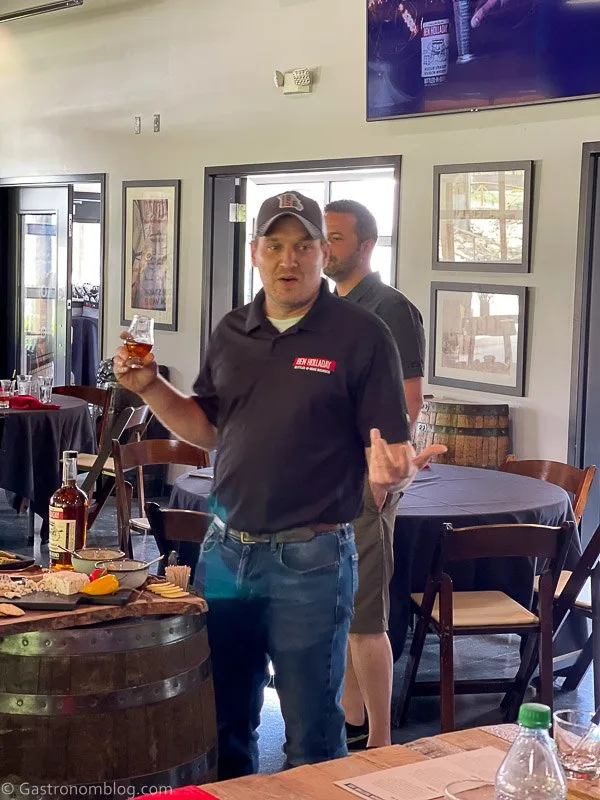 Using Holladay's original recipe and bottled-in-bond, the bourbon was made from start to finish in one distillation season at Holladay Distillery and bottled on-site at 100 proof.
Bottled-In-Bond
Ben Holladay Bourbon is Bottled-in-Bond. This is a designation that signals the highest level of authenticity and adherence to distilling standards. A handcrafted small batch bourbon, produced at an always American owned distillery.
The Holladay Distillery sits on land with limestone springs which provide minerality and promotes fermentation. The limestone also filters out impurities and iron that can affect the color and taste. The midwestern climate with dry and cold winters & hot and humid summers result in variations in temperature that are ideal for aging bourbon. The barrels age in two rickhouses that are not climate controlled, allowing the temperature to vary by as much as thirty degrees between the top and bottom floors.
The Master Distiller, Kyle Merklein, has been in charge of the distillery's bourbon operation and new product development since 2016. He has spent a lot of time comparing the lab work on current barrels to the data found in the company's old handwritten ledgers and TTB records going back decades.
Ben Holladay Mash Bill
They are using the original mash bill, the same blend of grains that were cooked here for a century. The original mash bill made some very good bourbon! When they reopened the stillhouse in 2015, McCormick's team called the company that had built the stills, Vendome of Louisville, to inspect and advise. The old stills weren't usable, so Vendome was asked to build a still to match the old one as closely as they could.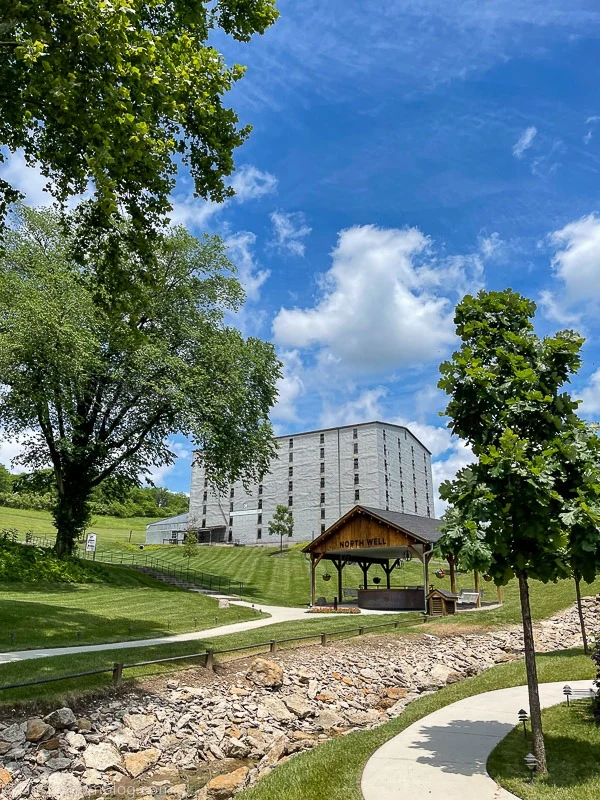 Doing these things the old way is not always easier. This philosophy extends to the unique process the company is using to make its sour mash, which uses two cookers to heat the grains and release their starches, instead of one.
Most distilleries boil their corn, then add in the rest of the grains based on hardiness. One cooker is efficient, but they are not being only efficient at Holladay Distilling. They are focusing on making good bourbon.
Ben Holladay Bourbon is made by cooking the corn at a high temperature in one vessel while cooking the smaller and more delicate grains at a lower temp in the other vessel. They do this to focus on extracting the flavors of the grain.
The proof is definitely in the glass. This bourbon is outstanding and rightly so. Focusing on authenticity is their main focus, and they are doing it so well!
Holladay Distilling Tour
If you are interested in going for a tour, we highly encourage you to! Like we said above, you will see all parts of the operation onsite. Especially seeing the rickhouses – called ironclads because of the oak frame, and corrugated tin shell. Holladay Distilling has 2 of these that are 7 stories tall.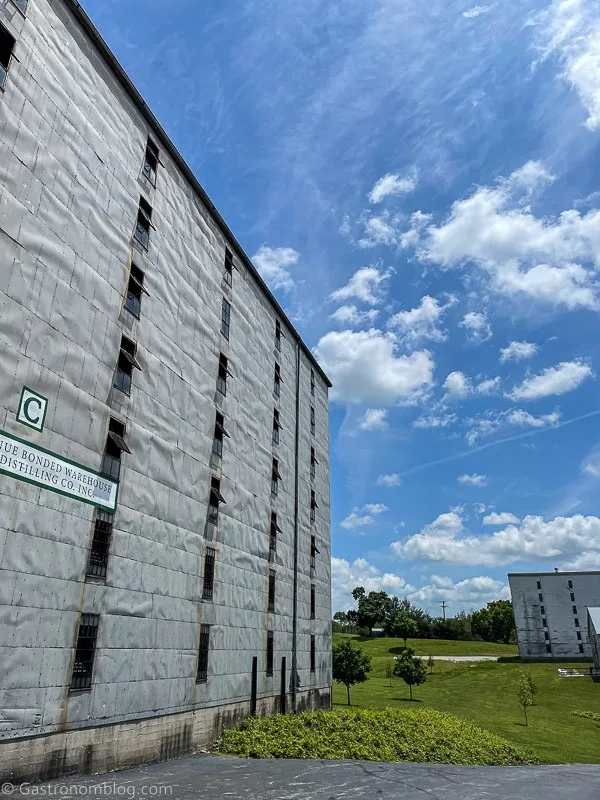 They apparently almost tore them down because they were fire hazards, we are so glad they didn't! They are quite the sight to see, as well as smell during the tour – it's lovely in there!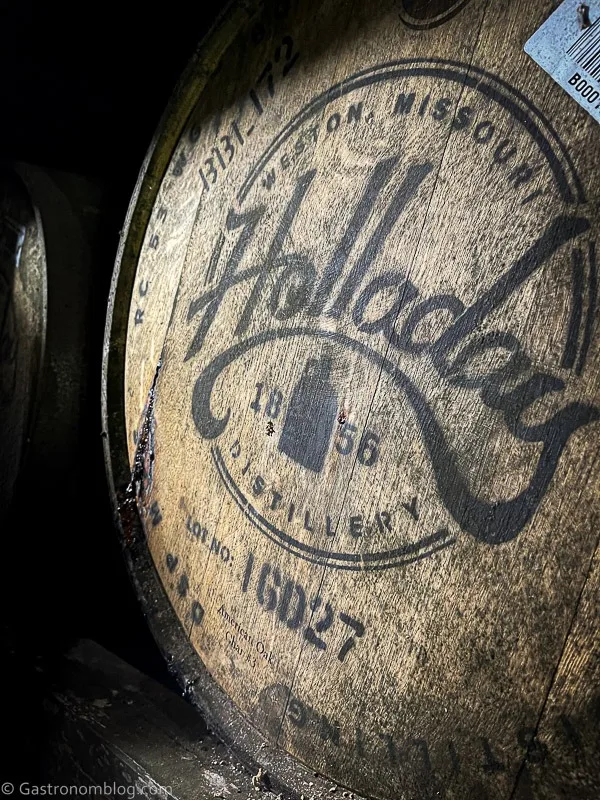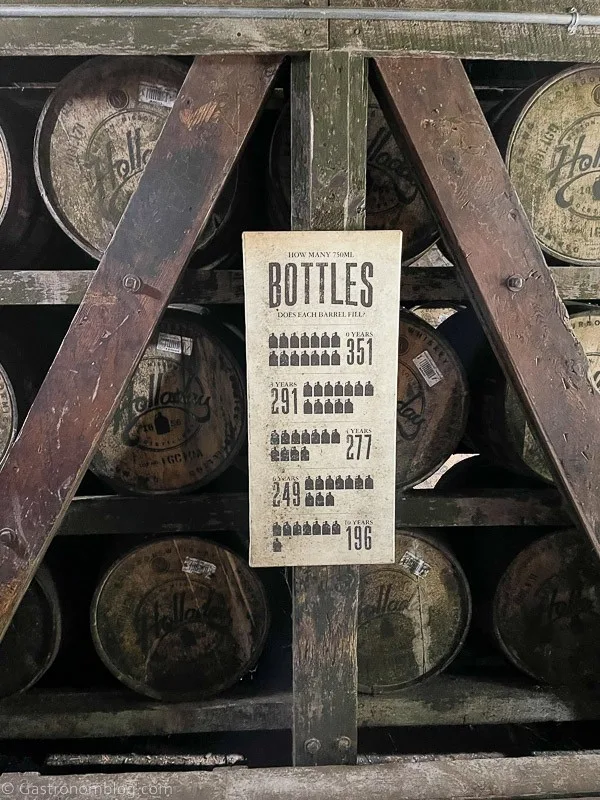 Distilleries don't build rickhouses like that anymore, even in Kentucky. The buildings just don't price out given the costs of construction and insurance, plus the manpower needed to move the barrels up and down during the aging process. This building is a still standing artifact, and it's also the best way to make great bourbon.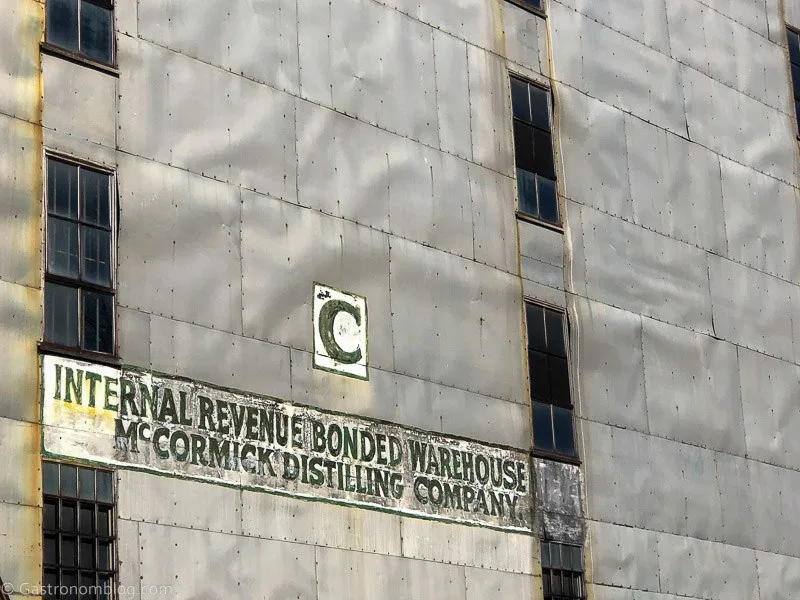 Kentucky is cool and dry in the winter when the distilling is done and the barrels are filled. It's hot and humid in the summer, and barreled whiskey expands while aging, drawing out the flavor of its vessel. Weston has a similar climate, with lots of desirable temperature changes in between.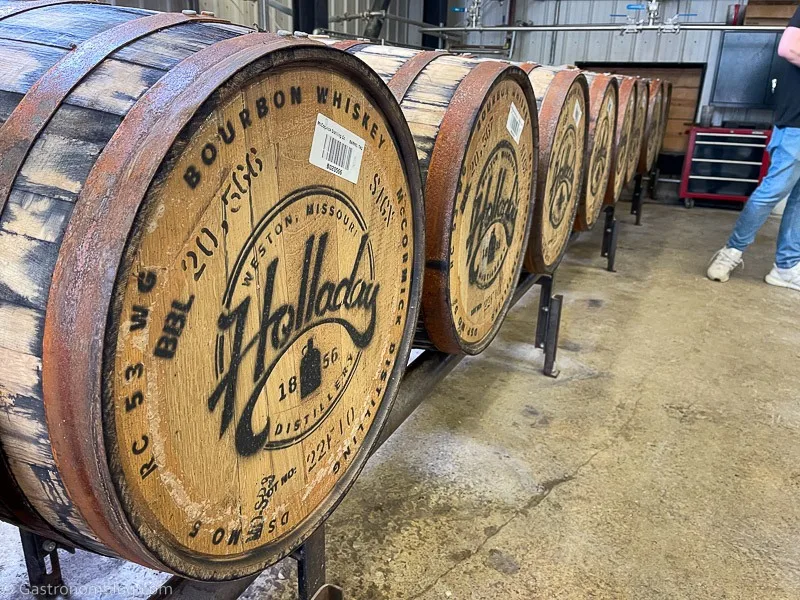 TOUR HOURS
Friday times are noon, 2, and 4 pm
Saturday tour times are 11 am, 1, 3 and 5 pm
Tours depart from the Welcome Center.
Tours are offered Fridays and Saturdays, and guests are able to book online at the
Holladay Distillery website
. Reservations are encouraged. Walk-ins are accepted, but there is no guarantee of a tour time. Major portions of the tour are not handicapped accessible.
The cost of the tour is $25 per person. You must be 21 or older to participate in the tasting portion of the tour.
Children are allowed, but over 5 must have a ticket. They also do private tours if you contact them to set it up ahead of time.
One McCormick Lane
Weston, Missouri
Cheers!
Other Distillery Visits We have Enjoyed
And, make sure to check out our posts about 24 hours in Kansas City, our Kansas City Spirited Guide, and Corvino Supper Club!
Also, don't forget to follow us on Instagram and tag #gastronomcocktails so we can see all the wonderful recipes YOU recreate from this site!
You can also subscribe to our newsletter so you never miss a delicious recipe again!
Like this post? Check these out below, too!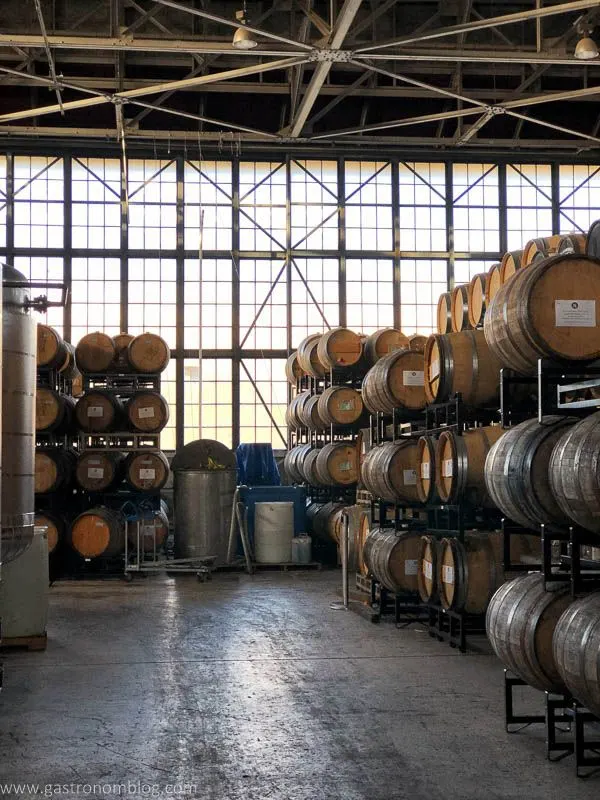 St George Spirits
KoHana Rum – Hawaii
Interested in stocking your own home bar? Make sure to see our favorites at our Amazon Store!
If you liked this post, don't forget to subscribe for new (and of course free) recipes by entering your email address on the side bar (and get all the recipes delivered to your inbox when we post), so you don't miss out on a thing. You can find us on Facebook, Instagram, and Pinterest!
Gastronomblog is a participant in the Amazon Services LLC Associates Program, an affiliate advertising program designed to provide a means for sites to earn advertising fees by advertising and linking to amazon.com