Last Updated on June 8, 2023 by The Noms
A fantastic twist on the classic, this Pine Gin and Tonic evergreen cocktail is perfect for winter with the pine flavor!
A few years ago we took a summer trip up to the Rocky Mountains of Colorado where we visited the little town of Silver Plume. It was here we got the chance to check out a little bitters and syrup company called Dram Apothecary. (Dram is now in Salida, Colorado, and the little bar in Silver Plume is called Bread.)
Pine Gin and Tonic
It was at this tasting room that we first got to try a flavor in a cocktail that we totally didn't expect, pine. This Mountain Pine Gin and Tonic uses Pine Syrup to bring a piney fresh twist to a classic cocktail.
This post contains affiliate links for products that we think you as readers might find useful, and we make commission off of these! For more details about our affiliates, click our Disclosure and Contacts Page.
Pine, in A Cocktail?
Pine is one of those flavors that you don't usually find used in cuisine, but it is a flavor that is gaining popularity in cocktail circles. This is because it provides a unique green flavor that can add a refreshing edge to all kinds of mixed drinks. While most people think of the obnoxious fake pine scent of a pine cleaner, a good pine syrup like the one from Dram Apothecary is more nuanced and subtle. It is like the smell of a walk in the pine forests of the Rocky Mountains.
Ice Cube Mold / Jigger / Tonic Water
Our first experience with pine in was in Dram's Alpine Manhattan. This was a cocktail that combined the vanilla and caramel notes of bourbon with the herbal sweetness of the pine syrup.The Alpine Manhattan had that classic balance of booze and sweet in a Manhattan. But, it had a nice sweet piney finish that definitely brings a sense of the fresh piney woods of the mountains.
We both liked the unique flavor and we bought a bottle of pine syrup to bring the flavor of the mountains home with us! We also have made our own pine syrup now and have used it in two more evergreen cocktails! Honey Bourbon and Pear Cider, and the Pine Old Fashioned!
What Can We Do With the Pine Syrup?
While we loved sipping the Alpine Manhattan, being cocktail bloggers we are always looking out for an other evergreen cocktail! This is for us to try and share with our readers. We have been a on a bit of a gin and tonic kick recently (see our Strawberry Limeade Gin and Tonic which we are obsessed with)! Then we had a thought that the juniper and citrus notes of the gin would work really well the pine.
If You Are Looking for More Gin Cocktails, Try These!
We decided to try a little mixology and see where our experimentation would take us.
We started out with a basic gin and tonic, using a nice London Dry gin that had a lot of citrus and juniper flavors and mixing in the pine syrup and tonic. While it was good, the evergreen flavor was a little intense. The evergreen flavor (juniper and pine) is sometimes what turns people off of gin, but thankfully there is a lot more to gin these days than your grandfather's old gin!
What to Mix With the Pine Syrup?
We decided to go with a gin that was a little less juniper forward. So in this case we turned to a favorite of ours, Hendrick's Gin. Hendrick's is more floral forward, with a rose and cucumber flavor and a more subtle juniper flavor. The crisp Hendrick's Gin and the sweet pine syrup combined to create a nice blend of floral, citrus and alpine notes. It was really refreshing, especially when combined with a good quality tonic like Fever Tree.
A splash of lemon brightened up the citrus notes flavor. The lemon also pulls out some of the botanicals of the tonic and pine syrup.
What Else Can We do in A Pine Cocktail?
We decided to dress the Mountain Pine Gin and Tonic up a bit as it can look a bit plain as almost everything in it is perfectly clear. We wanted something that would add a little color. What better thing to add to a pine drink than some actual pine? We decided to freeze some fresh pine clippings into some large ice cubes, which really makes for a cool looking addition to the evergreen cocktail!
What Ingredients are Needed for the Evergreen Cocktail?
Gin
Pine Syrup
Lemon Juice
Tonic Water
The Mountain Pine Gin and Tonic is a really refreshing evergreen cocktail. We think it can be perfect in the middle of winter or in the heat of summer! Pine is obviously perfect for the winter, especially around the Holidays! It is also perfect for the summer when those of us from the plains start dreaming about escaping to the cool pine forests of the Rockies!
The Mountain Pine Gin and Tonic works for both, so get some pine syrup in your home bar and start sipping away at this evergreen cocktail! Gin and Tonics can be customized anyway you like, and they are especially loved in England as one of the 17 Most Popular Drinks in England!
Cheers!
Also, don't forget to follow us on Instagram and tag #gastronomcocktails so we can see all the wonderful recipes YOU recreate from this site!
You can also subscribe to our newsletter so you never miss a delicious recipe again!
Like this recipe? Try these below, too!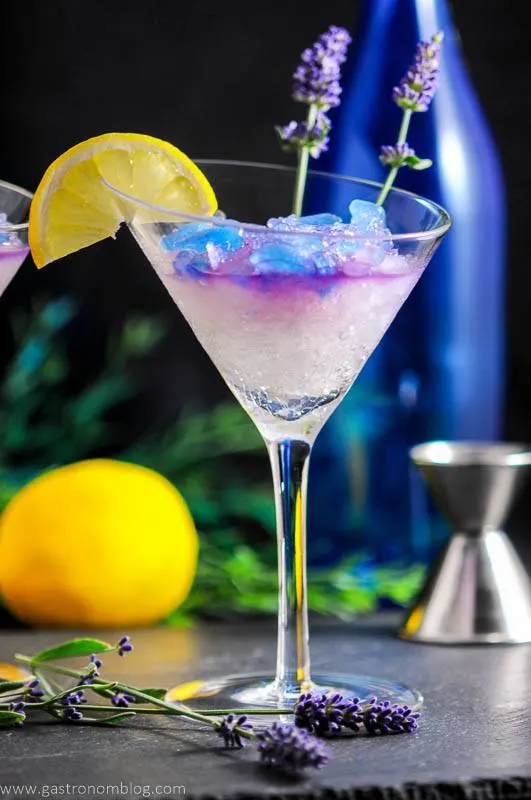 Lavender Lemon Gin & Tonic Granita Cocktail
Snap Pea Gin & Tonic
Other Gin and Tonic Cocktails
Yield:

1
Mountain Pine Gin and Tonic - A Gin Cocktail
A pine gin and tonic - gives fabulous flavor with the right gin.
Ingredients
Pine Gin and Tonic Cocktail
2 ounces Hendrick's Gin
.25 ounce freshly squeezed lemon juice
4 ounce tonic water
Instructions
Add ice to a glass.
Add gin, pine syrup and lemon juice.
Mix.
Top with tonic water.
Cheers!
Recommended Products
As an Amazon Associate and member of other affiliate programs, I earn from qualifying purchases.
Nutrition Information:
Yield:
1
Serving Size:
1
Amount Per Serving:
Calories:

216
Total Fat:

0.1g
Saturated Fat:

0.1g
Trans Fat:

0g
Unsaturated Fat:

0g
Cholesterol:

0mg
Sodium:

26mg
Carbohydrates:

22g
Fiber:

0g
Sugar:

10.1g
Protein:

0.1g
Interested in stocking your own home bar? Make sure to see our favorites at our Amazon Store!
If you liked this post, don't forget to subscribe for new (and of course free) recipes by entering your email address on the side bar (and get all the recipes delivered to your inbox when we post), so you don't miss out on a thing. You can find us on Facebook, Instagram, and Pinterest!
Gastronomblog is a participant in the Amazon Services LLC Associates Program, an affiliate advertising program designed to provide a means for sites to earn advertising fees by advertising and linking to amazon.com