Last Updated on June 7, 2023 by The Noms
A super interesting rhubarb and fennel combo cocktail! Also, a home bar essentials collection.

Way back when we first started exploring how to make cocktails, we essentially had an old souvenir shot glass and an old juice glass that came home with us from college years ago! Our setup worked for the simple cocktails we used to make, pretty well. But, as we started to explore the world of craft cocktails we realized that our home bar collection was severely lacking, too.
This post contains affiliate links for products that we think you as readers might find useful, and we make commission off of these! For more details about our affiliates, click our Disclosure and Contacts Page.
Our woefully equipped home bar really let us down when we started having friends coming over. They wanted to try some of the cocktails that we kept posting. While the drinks tasted good, it definitely wasn't the experience our friends were looking for when we served them a cocktail in a kiddie cup! Obviously we had to do better, so we setup to make our home bar supplies something that we could easily entertain guests at!
While it is good to have lots of bottles, a really good home bar needs some attractive glassware and tools to help you take your drinks to the next level. While it used to be fine to serve drinks in plastic cups, at some point it is good to grow up and get some good looking glasses. It also is fun to be able to get some different styles that not only look cool, but serve an actual purpose!
What Glasses do I need?
Specific types of glasses serve a different purpose, and can change the way a drink tastes or smells as you drink it. To get off to a good start, you really need three styles of glasses for your bar.
Every bar should have some good rocks glasses.These rocks glasses are what Old Fashioned cocktails are typically served in. Rocks glasses are great for drinks that are boozy (lots of whiskey based cocktails are served in these!), need ice cubes, or are "built" in the glass. Rocks glasses are typically found in a single or a double
.
Rocks Glasses
Rocks glasses can also pinch hit for other styles of glasses for some cocktails like Moscow Mule Mugs should you not want to splurge on a copper mug. (Although really you should treat yourself to a mug! We picked some out for you in our list below!)
You also are going to want a couple of martini glasses or cocktail coupes. This is the style that is most typically associated with cocktails, mostly because of their frequent appearance in popular movies and tv shows. Of course, this is where they want to make the character look sophisticated by drinking an appletini!
In all reality, they are a great glass for drinks that are served with out ice. The stem serves as a handle to keep the heat from your hand from warming the drink.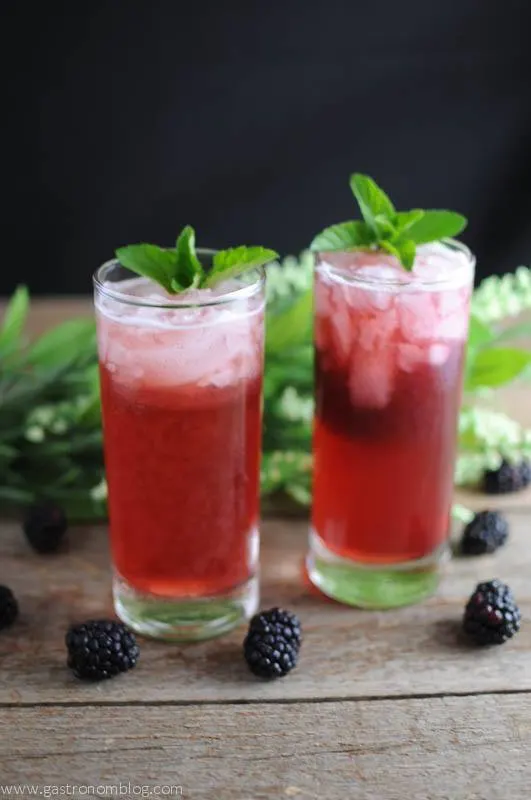 What Other Glasses are Good to Have?
The final glass that you will want is a highball glass. Highball glasses are perfect for drinks that have lots of ice or for sipping with a straw
. They also are ideal for drinks with bubbles, as they tend to limit the surface area, helping keep the bubbles trapped. This means your drink stays fizzy longer! That's knowing your home bar essentials!
What Bar Essentials Tools Do I need?
Now that you have your glassware sorted out, you need some good tools. A good bar spoon lets you stir your drinks up and measure smaller amounts of ingredients. A good shaker is essential as many cocktails need a good shake to properly mix and dilute. Every bar should have a sharp knife for cutting garnishes and slicing fruit.
If you really want to get fancy, a good sharp channel knife lets you cut elegant looking lemon twists like the garnishes above!
You need a good muddler for mashing fruit and herbs in drinks. We have a couple of different types of muddlers, a stainless steel one and a classic wooden muddler. The stainless steel muddler has a textured end that is great for breaking down tough fruits and extracting more of the juices.
What Other Tools are Needed?
We like to use the wooden muddler for drinks where we breaking down herbs like mint or fruits like berries where we don't have to do a ton of crushing.
We also think you should get a good graduated jigger for measuring your ingredients. While that old souvenir shot glass we used to use was handy, we found it wasn't very accurate. When you get a good jigger, it will have lots of small graduations. This will let you add an accurate amount of each ingredient, which is key to making consistent cocktails!
Rhubarb Fennel Gin Cocktail
Now that we covered some of the basics, we probably should get you a cocktail to try out your new toys with! The Rhubarb Fennel Gin Cocktail was a nice summer sipper. It let us use some of the great plants that were growing in our garden!
This cocktail uses rhubarb and fennel simple syrups to give a tart herbaceous quality to the drink. Based on gin, this drink has a nice clean crispness that is refreshing and pleasingly complex.
Dry vermouth helps balance out the sweetness of the simple syrups while also adding a nice aroma to the drink. We hope you have learned a lot with these home bar essentials! Get to mixing!
Cheers!
Also, don't forget to follow us on Instagram and tag #gastronomcocktails so we can see all the wonderful recipes YOU recreate from this site!
You can also subscribe to our newsletter so you never miss a delicious recipe again!
Like this recipe? Try these below, too!
Rhubarb Syrup
Rhubarb Gimlet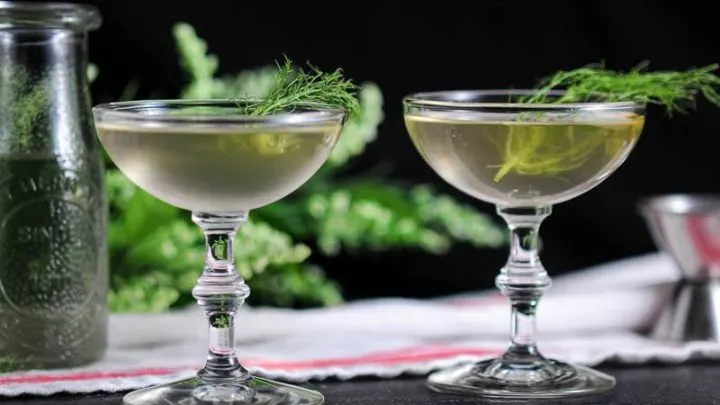 Yield:

1
Home Bar Essentials - Plus a Cocktail To Get You Started
A Rhubarb and Fennel Gin cocktail. Home Bar Essentials and Home Bar Basics.
Ingredients
Rhubarb Fennel Cocktail
.50 ounce gin
1 ounce dry vermouth
dash of lemon juice
Instructions
Add all ingredients into a shaker.
Fill with ice.
Shake and strain into a cocktail coupe or martini glass.
Cheers!
Recommended Products
As an Amazon Associate and member of other affiliate programs, I earn from qualifying purchases.
Nutrition Information:
Yield:
1
Serving Size:
1
Amount Per Serving:
Calories:

118
Total Fat:

0g
Saturated Fat:

0g
Trans Fat:

0g
Unsaturated Fat:

0g
Cholesterol:

0mg
Sodium:

0mg
Carbohydrates:

14.9g
Fiber:

0g
Sugar:

14g
Protein:

0g
Interested in stocking your own home bar? Make sure to see our favorites at our Amazon Store!
If you liked this post, don't forget to subscribe for new (and of course free) recipes by entering your email address on the side bar (and get all the recipes delivered to your inbox when we post), so you don't miss out on a thing. You can find us on Facebook, Instagram, and Pinterest!
Gastronomblog is a participant in the Amazon Services LLC Associates Program, an affiliate advertising program designed to provide a means for sites to earn advertising fees by advertising and linking to amazon.com