Share this...
Last Updated on August 21, 2021 by The Noms
Boozy homemade chocolate marshmallows with some added chocolate!
Being cocktail bloggers, we are used to being sent samples of different spirits and alcoholic products to try, but rarely do our friends hand us a bottle and ask us to do something with it! We have a friend who loves all kinds of flavored vodkas, but she had one flavor that she couldn't figure out what to do with it, Cookie Dough Vodka.
Homemade Marshmallows
With no idea what to do with it other than shots, she turned to us to see if we could do anything with it!
This post contains affiliate links for products that we think you as readers might find useful, and we make commission off of these! For more details about our affiliates, click our Disclosure and Contacts Page.
We played around a bit with the cookie dough vodka to make her a cocktail she could enjoy, but we kept coming back to using it for some kind of boozy dessert. Since the Cookie Dough Vodka was really sweet and chocolatey, we figured it might be good in something sweet like homemade marshmallows!
We have had a good luck making boozy marshmallows in the past with a delectable Peppermint Mocha Marshmallow and a delicious Cherry Amaretto Marshmallow so why not try to make a chocolate chip one?
Candy Thermometer / Spatula / Pizza Cutter
These boozy marshmallows were a big hit with us and our friends (and our readers!) so we decided to see if we could make Chocolate Chip Boozy Homemade Marshmallows! The sweet fluffy marshmallow lends itself to picking up other great dessert flavors like chocolate.
We added a couple of ounces of the Cookie Dough vodka to our marshmallow mix and suddenly the spirit that we had trouble figuring out how to use became a perfect part of a marshmallow!
What Ingredients are Needed for the Chocolate Chip Booze Marshmallows?
Water
Corn Syrup
Chocolate Chips
Sugar
Cookie Dough Vodka
Salt
Gelatin
Cornstarch
Powdered Sugar
Of course any chocolate chip boozy marshmallow needed to have some actual chocolate chips in it! With the cookie dough vodka definitely having a chocolate chip cookie flavor it was only natural to add some chocolate chips to really pop the chocolate cookie dough favor.
If You Are Looking for More Chocolate Recipes, Try These!
We folded in some chocolate chips before the marshmallows set up, which added a nice chunky bite of chocolate to the fluffy marshmallow. The chocolate chip hidden inside almost are like a little treat treasure in there!
Everyone who has tasted these Chocolate Chip Boozy Homemade Marshmallows loved them, sweet and fluffy with a nice chocolate crunch and a hint of fresh chocolate chip cookies! Give these boozy marshmallows a try and you will find them a fine sweet boozy treat!
If You are Looking for More Dessert, Try These!
Cheers!
Like this recipe? Try these below, too!
Candy Cane S'mores Skillet Dip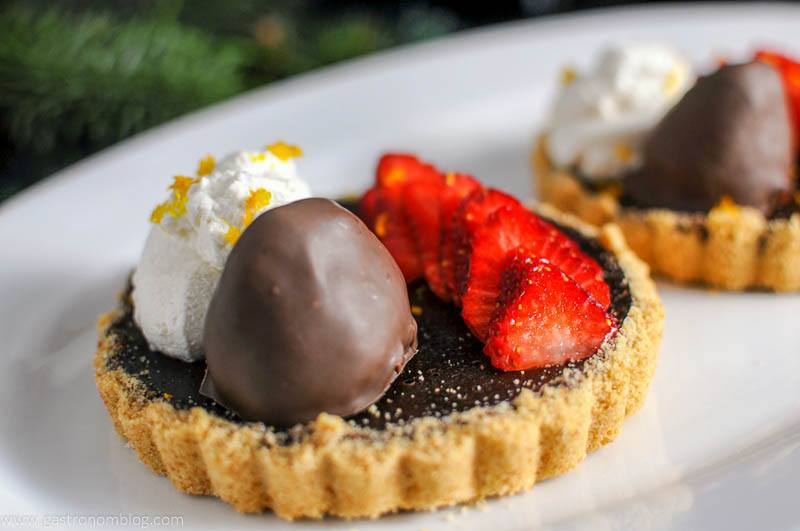 Chocolate Bourbon Tart
Other Boozy Marshmallows
Also, don't forget to follow us on Instagram and tag #gastronomcocktails so we can see all the wonderful recipes YOU recreate from this site!
You can also subscribe to our weekly newsletter so you never miss a delicious recipe again!
PIN THESE CHOCOLATE CHIP BOOZY MARSHMALLOWS RECIPE FOR LATER!
Interested in stocking your own home bar? Make sure to see our favorites at our Amazon Store!
If you liked this recipe, don't forget to subscribe for new (and of course free) recipes by entering your email address on the side bar (and get all the recipes delivered to your inbox when we post), so you don't miss out on a thing. You can find us on Facebook, Instagram, Pinterest and Twitter!
Gastronomblog is a participant in the Amazon Services LLC Associates Program, an affiliate advertising program designed to provide a means for sites to earn advertising fees by advertising and linking to amazon.com
Follow my blog with Bloglovin
Share this...